Diverse Options Foundation
24th Annual Mid-Week Break
Community Golf Classic
Wednesday August 16th, 2017
Golf Courses of Lawsonia, Green Lake
To register, or for more information, contact Kim Morgan at (920) 748-6387
---
The Diverse Options Foundation cordially invites you to attend the 24th Annual Mid-Week Break Community Golf Classic. Join us as we play 18 holes on the Links course at the Golf Courses of Lawsonia, followed by a social hour, dinner, awards, raffle drawings and auction, all in support of the mission of Diverse Options, Inc.
Thanks to the generosity of many people, the event has raised over $175,000 for the Diverse Options Foundation over the past 23 years. Funds raised directly benefit more than 350 individuals served by Diverse Options, Inc.
If you can't join us on the Links, please consider contributing auction items, raffle prizes or sponsoring the event. We invite you to assist us in reaching our goal to benefit the people we serve in Fond du Lac, Green Lake, Marquette, Waushara and Winnebago counties.
Save your spot on the green! Contact Kim Morgan at (920) 748-6387 or This email address is being protected from spambots. You need JavaScript enabled to view it.. Thank you for your support.
---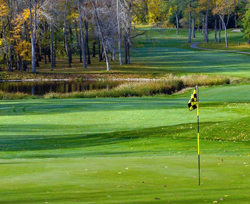 Schedule of Events
10:00 am - Registration
11:00 am - Shotgun Start / Four-person Scramble
3:30 pm - Social Hour
4:30 pm - Dinner
5:30 pm - Auction and Awards

(breakfast and lunch are available for purchase prior to the shotgun in the golf course restaurant.)
---
Sponsorship Opportunities
19th Hole Dinner Sponsor ($2,500) - Includes eight golfers, recognition in the form of signage, in the event flyer, and via social and print media.
Golf Cart Sponsor ($1,500) - Includes four golfers, recognition in the form of signage, in the event flyer, and via social and print media
Ace Sponsor ($1,000) - Includes four golfers, recognition in the form of signage, in the event flyer, and via social and print media
Eagle Sponsor ($500) - Includes two golfers, recognition in the form of signage, in the event flyer, and via social and print media
19th Hole Social Hour Sponsor ($500) - Includes recognition at the event, and via social and print media
Commemorative Gift Sponsor ($500) - Includes recognition at the event, and via social and print media
Hole Sponsor ($500) - Includes recognition at the event, and via social and print media