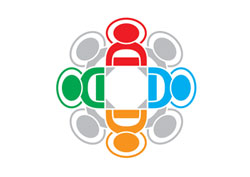 At Diverse Options, People Are Our Number One Customer
At Diverse Options, Incorporated, EVERY person we work with is important to us. Whether you are an individual served by our organization, an employee, a parent or guardian, a customer, a volunteer or a donor to our Foundation, we assure you that we will meet and exceed your expectations.
Our philosophy is simple;
Daily advancement and achievement of our mission by everyone within our corporation;
Employee conduct and corporate policies, procedures and practices are consistent with our values and beliefs;
Corporate decisions, activities and operations move our company forward in achieving our vision.