Our Senior Leadership has many years of combined experience in serving our consumers and customers. We stand ready to serve you.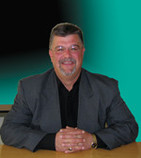 Allen R. Schraeder
President and Chief Executive Officer
Contact Information
920-748-6387 (office)
920-291-5428 (cell phone)
This email address is being protected from spambots. You need JavaScript enabled to view it.
Al Schraeder has been the President and CEO of Diverse Options Incorporated (formerly Ripon Area Service Center) since March of 1996. Prior to his arrival in Ripon, he was the Director of Marketing and Development for Riverfront, Inc. in La Crosse, Wisconsin. Mr. Schraeder has more than 30 years of experience in serving the vocational and independent living needs for individuals and consumers using our services.