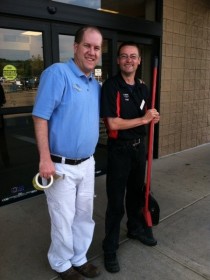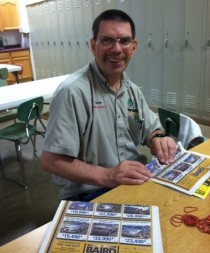 The goal of supportive employment is to give the individuals that we serve an opportunity to work in the community and to put them in a situation that they will be successful at and a job that they can be proud of.
There are many steps to getting someone a job, first we have to recruit the business and the employer and to fit our specific consumer with the right match. Once we have found a match we teach, coach, support and educate them on all the specifics that job entails. This process can be long, but in order to ensure the employer the best customer service and to give our consumer the best chance of being successfully independently in their job to give each of them the best work experience possible.
In the end, it is our goal to have our consumer's be happy and proud to put that uniform on just like anyone else and go to work at their job's independently. There are many success stories of our consumers working in the community and reaching their full potential in our program.
A great example of our program is a gentlemen who has worked for Cliff's Tire and Battery in Ripon as a cleaning assistant for about a year now. He started working three days a week but was recently offered a full-time position.
Another success story is our Pick N Save parking lot crew that works every morning cleaning up the trash around store. This job started about two years ago with two consumers but has grown to five. They have gained their employers confidence by demonstrating quality and consistency in performing their duties.